X-IO new CEO aims to take on storage giants
A fresh face at the top of storage player X-IO is aiming to pose a challenge to other rivals
X-IO Technologies has appointed former CA and Oracle executive Brian Owen as President and CEO as it seeks to drive growth through the channel. The move comes as part of wider changes in the executive echelons of the company as it gears up to take on the likes of NetApp and EMC.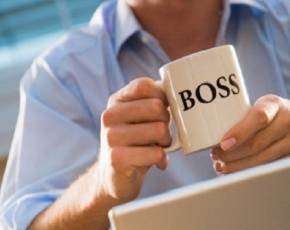 X-IO dubbed Owen a 'growth specialist' and he previously held CEO positions at emerging technology companies MapInfo and decalogNV, and more recently was a general partner with Masthead Venture Partners.
Owen also has a track record in growing the value of companies through building distribution and value added reseller networks, as well as via strategic partnerships and alliances.
Following his appointment Owen said: "We plan to drive X-IO out of its previously purely technology focused comfort-zone and go head-to-head at a solution-orientated level with both the new wave of all-flash / hybrid storage start-ups and the traditional legacy storage brands such as NetApp and EMC."
The executive reshuffle is being driven by a move towards virtualised data centres in which companies buy, deploy and manage storage. Within this context Owen said that X-IO's storage technology is the only one that reduces cost and complexity while providing consistent performance and reliability.
Owen has brought in David Gustavsson as chief operating officer while previous CEO John Beletic takes up the position of chairman.
Gustavsson has been tasked with leading the company's new engineering strategy that is designed to underpin the growing virtualisation and SDS opportunities. Owen described Gustavsson as "an energetic, passionate fireball."
Gavin McLaughlin has also been appointed vice president of worldwide marketing. McLaughlin was previously the company's development director and has extensive technical, sales and marketing experience in the storage industry at organisations such as EMC, HP and Sun Microsystems