IBM rolls out more big data tools for managed service providers
IBM has added more analytical tools to help managed service providers and customers get a handle on their data
IBM is set to launch a raft of cloud-based data analytic tools that will provide managed service providers with more tools in a big data armoury that is becoming increasingly mainstream.
Big Blue is making its OpenPages enterprise governance risk and compliance family available as a managed service on IBM Softlayer.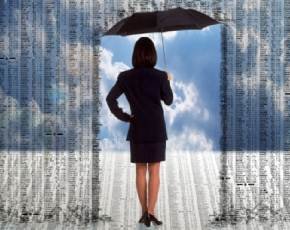 OpenPages allows businesses to develop compliance and risk management strategies across a range of domains including operational risk, financial controls management, IT risk, compliance and internal audits.
At the same time the company has launched cloud-based software designed to enable data analytics across a number of common working areas including task personalized lists, dashboards, analysis, and reporting in the cloud.
This toolset is also designed for use on smartphones and tablets essentially bringing data analytics from the exclusive area of management and IT to 'shop floor' workers.
The company says it lets everyday business users visually interact with data and apply advanced analytics without needing the specialized skills of a data scientist. It's available on the IBM Cloud Marketplace and is being pitched as a tool to support mobile workforces.
Big Blue is also set to launch predictive modelling software that presents results in a visual format for managers to apply insight across a wide range of areas from marketing campaigns to sales figures.
Alistair Rennie, general manager, business analytics, IBM, said: "Analytics can improve almost any business process -- what products to make, what risks to take, which customers to target and how to make them stay.
"But to maximize impact, analytics also needs to be available to all the people making decisions, wherever they are. By offering these new solutions in the cloud, IBM is helping organizations drive stronger employee engagement and gain real-time insight into how their business is performing."
Gartner predicts that analytics will reach 50% of company employees by 2014. By 2020 the figure is estimated to be 75%.