Cyber liability insurance isn't worth the cost
Despite the growth in insurance schemes to cover cyber attack the public is not confident they would ever pay out according to AppRiver
Cyber liability insurance isn't worth the paper it's written on according to the majority of security professionals canvassed at this year's Infosecurity Europe exhibition.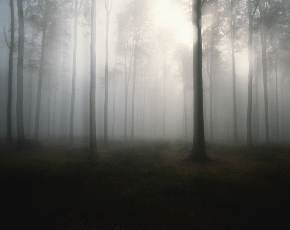 There were serious doubts among 63% of the security professionals quizzed who revealed they believed that insurers wouldn't honour claims if their systems were breached.
Trust is so low in the insurance industry that 32% of survey respondents said they don't even bother to seek cyber liability insurance.
These findings follow a recent declaration by security vendor Comodo that said it would honour a warranty and pay up if its customers systems became infected while using its anti virus protection.
The Infosecurity survey was carried out by AppRiver, a SaaS security provider, and Jim Tyer, EMEA channel director at the vendor, waspishly said: "It's alarming the high percentage of people who have little to no faith in the insurance industry... with as many as 91% of organisations claiming to have suffered a cyber attack perhaps the insurance sector should issue a collective sigh of relief that nearly a third of organisations aren't seeking cover."
Interestingly, none of the survey respondents who had cyber liability insurance had made a claim on their policy. Tyer added: "... the likelihood that no-one has suffered a breach is unlikely meaning either a percentage of people lied, hadn't made a claim even though they'd suffered a breach or, in my opinion the most probable, are blissfully unaware of their current security posture. Not a particularly comforting thought."
Comodo's warranty offer ruffled feathers among the anti virus community when it was recently introduced into the UK. Its CEO, Melih Abdulhayoglu, said that in almost three years of offering users a warranty, backed by insurance specialist Chubb, there had not been a single claim and although one might emerge it remained confident that its software would continue to protect users.
However, if Tyer's claims are true, and given the high rate of virus infection generally, this would suggest that user's aren't bothering to chase warranty deals or they're not aware that their system has been infected.
Read more on Threat Management Solutions and Services