ViaSat uses freedom of information to expose data breach problems
Figures from the ICO and the police obtained by ViaSat have raised serious concerns over the amount of sensitive data that is being lost or stolen
The number of fines handed out for data breaches has dropped in the last year despite rising numbers of incidents being reported and against a backdrop of thousands of computing devices being stolen.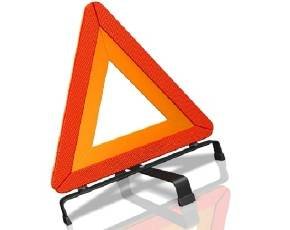 Figures obtained under the Freedom of Information Act by ViaSat showed that breaches reported to the Information Commissioner's Office (ICO) increased by 11% last year but fines handed out dropped by 53%.
At the same time ViaSat also asked police forces for information about theft levels of computing and communication devices with 164,000 being stolen last year, with many potentially including sensitive data.
Penalties for data breaches dropped from 20 being handed out in 2012-2013, totaling £2,610,000 to just 12 last year that netted £1,230,000, which could be explained by a reduction in the number og high profile breaches being reported.
"Whilst the number of identified breaches has risen slightly, the fall in total penalties could be due to a number of factors: for example, that fewer high-profile and high-severity breaches have been fully investigated by the ICO in the past year. What is disturbing is the information we have gained from the UK's police forces. A minimum of 164,192 items of computing and communications equipment were stolen across the UK between March 1st 2013 and February 28th 2014," said Chris McIntosh, CEO ViaSat UK.
"These included desktop computers, laptops, smartphones, USB drives and other devices that could contain sensitive information," he added. "We can see from the ICO's reported data breaches and fines that simple human error is behind the majority of data protection failures. Combined with the threat of sensitive personal information being on a stolen device, it's clear that the need to protect personal information must be understood by everyone, from heads of security to housewives and husbands."