Pearlfinders: Channel big data pitch must be specific
Research from Pearlfinders reveals that those in the channel looking to sell big data need to be specific and clear about the case for ROI
Resellers trying to get involved with the big data market need to be specific in their sales pitch and prepared for some user resistance if they are looking to be successful in this area.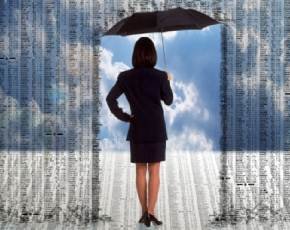 No one denies that the amount of data is growing rapidly, particularly unstructured information that businesses want to try to tap into, but according to research from Pearlfinders there are some issues that resellers need to be aware of before they talk to customers about solutions they could provide.
The market analysis company found that when it quizzed CIOs the reaction from some was to argue that big data was difficult to understand because of all the hype and of more concern some said that the ROI was unproven.
Anthony Cooper, managing director of Pearlfinders, said that resellers needed to give some thought to the opportunities that technology could help solve, including helping customers gain insights from market data and real-time machine to machine communications, as well as the potential objections that a user could throw at them.
The advice from Pearlfinders is for a reseller to be as specific as possible about the technology being offered, with big data being seen as too vague a term, as well as making sure that a current business challenge the customer faces can be dealt with.
Other tips from Pearlfinders include noting the different attitudes between vertical markets towards big data as well as making the case for ROI as simple as possible: "While everyone may be tired of the subject, few truly understand it and even fewer have tangible evidence of how it will improve efficiency, performance or the bottom line."
Read more on Enterprise Storage Management