Colt issues profit warning as voice revenues slump
As its quarterly profits decline by nearly 10%, networking services provider Colt says it expects pressure from slumping voice services sales will cause it a lot more trouble this year
Networking services provider Colt has issued a stark profit warning as contraction in sales of its enterprise Voice Services and flat growth on Network Services caused its Q1 EBITDA to drop by 8% to €74.1m (£60.9m).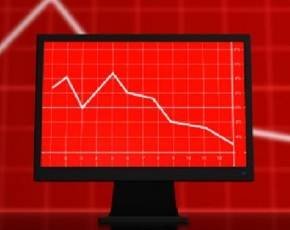 Although growth on the carrier voice side offset the contraction to the extent that the unit saw flat growth of 0.8% overall, Colt said it was not enough to offset the impact of contraction in lower margin customer accounts and regulatory-driven price declines, which amounted to a €6.1m negative impact in Q1.
"In voice products, the impact of termination rate declines have affected both overall revenue and margin on enterprise and wholesale business. We would expect this pressure on margins to continue through the year," Colt warned investors in a statement to the markets.
The story was not much better at Colt's Network Services unit, where sales grew just 0.4%, with growth on managed networking 9.8% only just offsetting bandwidth services and other revenues, which dropped by 6.5%.
And while Datacentre Services sales were up by 8.1%, growth in colocation and datacentre services revenues sales were offset by the timing of sales of Colt's modular ftec halls – which are not recurring in nature – meaning total datacentre revenue was up just 0.5%.
On IT Services the picture was rosier, up 15% thanks to increased levels of equipment sales, helping group-wide sales grow 2% to €399.8m, 1.2% on a constant currency basis, and reversing the declines seen this time last year.
"We are moving forward with our reorganisation into four lines of business. I believe this structure will provide the focus we need to address challenges in the marketplace," said Colt CEO Rakesh Bhasin.
"It will also allow us to prioritise investments that are of greatest strategic and commercial value to our Group. I am confident that these changes will help us grow the business and improve profit margins in future years."