FAST slams Trading Standards budget cuts
FAST has expressed fears that IP enforcement efforts will be undermined by budget cuts to Trading Standards
The Federation Against Software Theft (FAST) has warned that significant cuts to Trading Standards' budgets will undermine the ongoing battle against the use of pirated software.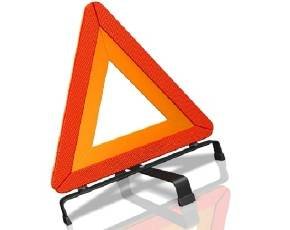 The software lobby group has a long track record of working with Trading Standards and has supported raids on businesses which have identified counterfiet and unlicensed products.
But if cuts of 40% go through then FAST believes the ability of Trading Standards to continue to wage the war on illegal software will be seriously undermined, which is bad news for vendors and the British economy.
According to the latest Trading Standards Workforce Survey by 2016 most services in England and Wales will have seen their budgets cut by up to 40% compared to 2010 levels and intellectual property enforcement is one of the areas that has been highlighted as being 'under threat'.
Julian Heathcote Hobbins, general counsel of FAST, warned that the budget cuts risks would reduce one of the main planks of IP enforcement making life easier for those that wanted to break the law.
"Trading Standards officers play a vital role in deterring the rogues who commit IP crime. But our concern is that budget cuts, in the form that we are now seeing, will have a dramatic impact on the ability of Trading Standards officers to do their jobs effectively on the street. Moreover, the report suggests that there will inevitably be casualties on the enforcement side, with IP offences likely sliding down the list of priorities," he said.
"This should be a worry for everyone in the industry. The software industry needs the effective implementation of law enforcement measures in order to keep the market clean and to protect the knowledge economy, which is fast-becoming the UK's greatest asset," he added.

This is not the first time that FAST has expressed fears over Trading Standards budget cuts with a Fiscal Studies report in December 2012 claiming that in real terms budgets has been slashed by 32% per person since 2009.
Read more on Independent Software Vendor (ISV) community