EMC highlights storage and security opportunities as data explodes
EMC has signaled the explosion of data in the next six years will provide opportunities for both storage and security specialists
The growth in the amount of data that the average household generates is set to reach epic proportions in the next few years creating opportunities for storage and security specialists.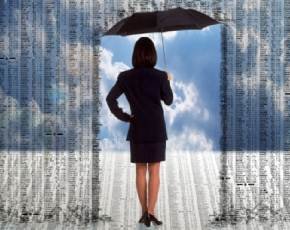 A picture of trillions of gigabytes worth of data being produced has been outlined in EMC's Digital Universe study, which looked at the way the world would change by 2020.
The storage vendor expects 200bn devices to be connected to the internet soon and the amount of data that is being generated by mobile is on the rise with emerging markets likely to overtake mature states like the UK by 2020 in the generation of information.
On the security front EMC estimates that 40% of the data in the 'digital universe' will need some form of protection and the current level being secured is only around half that at 20%.
Last year only 22% of the data generated was considered to be useful but hardly any of it was analyised and there could well be consequences for firms that have liability or responsibility for the data generated by consumers and staff.
The rate of data creation is happening at a pace that the current storage infrastructure cannot keep up with, as last year the available capacity could only hold a third of the digital universe and by 2020 that level will drop to 15%.
EMC also found that last year 20% of the existing data was in someway touched by the cloud but by 2020 that level would double to 40%.
"As more and more businesses capitalize on the social and mobile phenomenon, the enormity and potential of the digital universe grows, and businesses are presented with greater opportunities to analyze new streams of data and gain more value from the data they already have," said Jeremy Burton, president of products and marketing, EMC Information Infrastructure.
"Simply put – companies of all types are shape shifting into software-defined enterprises right before our eyes. While the potential is massive, the implications are equally daunting. IT departments must press the restart button to find new ways to innovate around existing infrastructure while positioning themselves to dive into a future of third platform computing," he added.
Vernon Turner, senior vice president, IDC, which carried out the annual research for EMC said that the internet of things was also causing ripples in the way data was growing.
"As sensors become connected to the Internet, the data that they generate becomes increasingly important to every aspect of business, transforming old industries into new relevant entities. Traditional storage services will be elevated to new levels of resiliency and tolerance to support the Digital Universe, which can only be guaranteed in a software-defined environment," he added.