Gartner IT spending forecasts for 2014 on track
With a quarter of the year gone Gartner has indicated it believes its forecasts of growth in global IT spending this year remain on track
With the first quarter of 2014 wrapped up the prospects of the year delivering growth in IT spending are still on track with the recovery in the global economy still on pace to support forecasts made at the start of the year.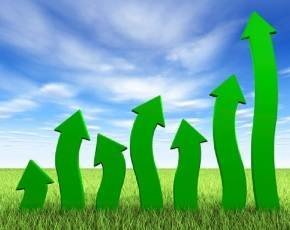 Gartner has restated its view that worldwide IT spending will grow by 3.2% this year compared to 2013 with $3.8tr being spent across a range of areas but customers will continue to look for value products.
There will be growth across all technologies and a return to better times in those areas that saw a dip last year, including the devices segment that includes PCs , tablets, phones and ultramobiles, as well as data center systems and telecom services, all of which contracted in 2013.
As well as investing in hardware the strongest area of growth this year will be enterprise software, which should see revenues climb by 6.9% compared to last year as social, mobile and cloud continue to drive the market.
There is also an expectation from Gartner that IT services will grow by 4.6% as more buyers shift from buying advice about projects to support around implementation as investment starts to kick in.
"Globally, businesses are shaking off their malaise and returning to spending on IT to support the growth of their business," said Richard Gordon, managing vice president at Gartner.
"Consumers will be purchasing many new devices in 2014; however, there is a greater substitution toward lower cost and more basic devices than we have seen in prior years," he added.