Microsoft tipped to roll out Office for iPads
Microsoft's CEO is expected to break with the policy of his predecessor and make Office available for Apple's iPad tablet
In one of his first moves as Microsoft CEO Satya Nadella is expected to roll out a version of Office for the iPad ending a policy the vendor has of only providing the software for tablets that run Windows.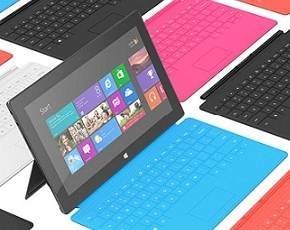 The move could generate up to $1bn extra income for Microsoft and is likely to be based on users subscribing to the suite of available products via the Office 365 cloud programme.
With alternatives from Apple, Google and others already available the prospects for the success of Office on iPad will be hard to call but more importantly it provides an indication that Nadella is open to new ways of thinking about the vendor's position.
On his first day in the role as CEO Nadella sent an email to all staff that hinted that he was prepared to think slightly differently from his predecessors and put the needs of the customer at the heart of his approach
"We need to prioritize innovation that is centered on our core value of empowering users and organizations to "do more." We have picked a set of high-value activities as part of our One Microsoft strategy. And with every service and device launch going forward we need to bring more innovation to bear around these scenarios," he wrote last month.
Another expected development from today's cloud and mobile event is that Microsoft will launch an Enterprise Mobility Suite that is designed to tap into the BYOD needs of customers allowing cross-platform device management.