Attachmate warns that XP remains a sizeable issue
With just days left before Microsoft turns off support for Windows XP there are warnings from Attachmate that hackers are waiting to pounce
With less than a month to go before Microsoft switches off support for Windows XP the operating system remains widely used by millions of users that have yet to make the switch to a more current OS.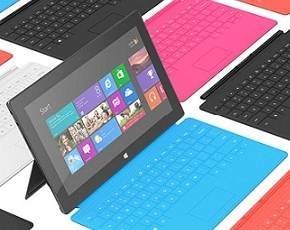 The cost of upgrading is one of the main reasons holding users back, along with a preference for an OS that suits the needs of the current applications being used in the business, as well as desire by management to avoid the hassle of going through the upgrade process, according to Attachmate.
The legacy file transfer specialist also pointed to figures indicating that XP's share of the market rose by 5.5% this year to hold a 29.23% slice of the market as of last month.
As well as leaving users without access to updates and patches Attachmate is also warning that the expectation is that hackers will start targeting the operating system, which is still widely used in the health sector and at the back end of a lot of ATM machines, within ten minutes of support ending next month.
The channel has been urging users to move away from Windows XP over the course of the last year and even last week Entatech was busy hosting events designed to arm resellers with all the latest information about options they could give customers.
Commenting before the events earlier this month Kate Fuller, Entatech marketing manager, said that distribution had a responsibility to inform resellers of the impact of the end of XP support.
"It's imperative that resellers act now and talk to their customers and with these events we will provide resellers with all the information they need to help their customers make the change, whilst also outlining all the upgrade opportunities they can benefit from," she said.
Support for Windows XP and Windows SBS 2011 terminates on 8 April and comes on the back of plenty of warnings with Microsoft having first indicated that it would terminate the products back in 2007.