HP's Whitman believes channel trust has been restored
Meg Whitman has talked up the vendor's relationship with the channel and believes it has restored trust after some historical issues over its hardware strategy
Hewlett-Packard's CEO Meg Whitman believes that it has restored trust with the channel on the hardware side of the business after it managed to get over the slight bump in the road caused by the prospect that it might have exited the commercial PC market.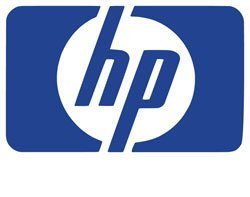 Before Whitman joined the firm the former CEO Leo Apotheker had indicated, after pulling the plug on its tablet product, that it could exit the PC market causing a great deal of uncertainty for resellers as well as customers.
But with that episode firmly in the past the vendor now believes that trust has been restored, with Whitman praising its relationship with the channel at a Morgan Stanley Technology, Media and Telecom conference.
"The channel represents about 70% to 75% of our hardware businesses. So, if the channel is not healthy and we don't have a great relationship with innovative products that they can sell and make money on, we're not going to grow the company. And I think one of things that we've worked on very hard over the last two years, which is bearing fruit, is our relationship with the channel. They have trust and confidence in us," said Whitman.
"They want to know what you have that will allow them to serve their customers and make money. So, things like 3PAR, HP networking, our converged infrastructure, our Gen 8 servers, obviously our commercial PCs and printing makes money for the channel, and we have restored trust and confidence. So, if we're going to grow, the channel has to represent HP, and they have to grow their business with their customers," she added.
"What we saw when we said we might be getting out of the PC business back in August of 2011 that shook the confidence of the channel. So any disruption is not a good thing," she added taking a further swipe at some of the vendor's rivals that were now facing similar decisions.
Within a month of Whitman joining in September 2011 she had indicated that it was keeping the PC business and would not be following any strategy that saw it sell off its PSG business.