IBM cloud investment will boost UK datacentre options
Plans by IBM to spend $1.2bn on building more global datacentres will see millions spent in the UK
IBM's decision to invest billions of dollars in the cloud will see millions spent in the UK as the vendor builds a datacentre near the capital and starts to ramp up the services it offers via resellers.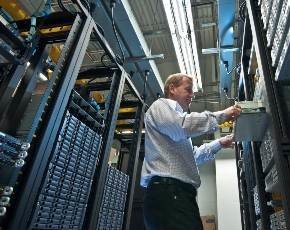 The vendor has been busy not only announcing plans to invest in cloud infrastructure and software but has also been acquiring businesses that will add depth to its hosted product portfolio.
Nigel White, cloud services executive, UK and Ireland, Global Technology Services at IBM, said that the global investments would have a significant impact on the UK and its business partner community.
"A year ago our business partners that were MSPs were buying hardware and putting it in the cloud but they are starting to think that they could use someone else and many of them are having that conversation," he said.
He added that it was urging business partners to engage with the cloud message and consider using its datacentre options in Portsmouth or the forthcoming one in London, which should open in the next few weeks.
"We are getting round them all and getting the message to them all," he added "It is extremely easy to go on the web and get signed up."
At the start of the year the vendor revealed plans to spend $1.2bn on building 15 datacentres across the globe as it looked to provide more cloud infrastructure, particularly to financial clients that needed to keep data close to their centre of operations.
At the start of this week the vendor also outlined plans to spend more than $1bn on developing cloud software over the next couple of years as it looks to attract more customers to its platform as a service SoftLayer arm.