BETT: IT firms have a role to play in boosting teacher skills
Stone Group has urged the IT industry to get involved with local schools to help teachers gain eskills
UK IT firms have a duty to get more involved in supporting the education sector to help primary school teachers overcome the growing threat of a technology skills shortage to ensure that children are developing the right level of ICT skills.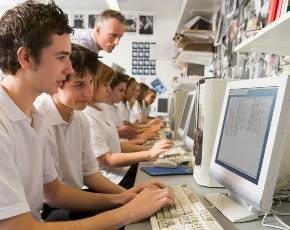 Against a background of more government support for greater understanding of computing in schools the threat to improving ICT knowledge is increasingly being seen as one of skills and no0t just finding budget for hardware and software.
Educational specialist Stone Group used BETT as a forum to share its view that IT firms had a real role to play, not just in terms of money but also providing mentoring to help guide teachers through the maze of dealing with the latest technology.
Simon Harbridge, CEO of the Stone Group, said that the demand for IT professionals in education was expected to go up by 15% in the next 8 years, according to the UK Council of Professors and Heads of Computing but the numbers of students that had chosen the ICT world as a career had fallen by 50% since 2001.
"With this in mind, Stone Group wants to encourage the industry to find solutions to ensure teachers are fully supported and students are inspired to choose technology as a career path by having the necessary skills to compete in the global workplace," he added.
When it comes to working with industry there were some suggestions from attendees at a recent Stone hosted roundtable that much more could be done with better communication, with Sue Nieland, director of education at e-skills UK, pointing out that there were already firms working as mentors for teachers and more would come forward if it was made easier.
"I think the will and the numbers are there but without funding and with the loss of education business networks, the links are missing," she said.
Tim Riches, CEO of DigitalMe, said that the IT industry also had a role to play by telling schools the sort of skills that they were looking for and would like students to exit education with: "We need more engagement with employers and ask them what is it that you actually want?".