Samsung, Apple top semiconductor buyers worldwide as market landscape shifts
Dominance of smartphone, tablet devices reflected in component consumption figures, Gartner statistics reveal, but a commoditising market means vendors must seek new opportunities
Samsung Electronics and Apple remained the top semiconductor buyers worldwide last year, growing their cumulative demand by 17% and spending $53.7bn (£32.3bn) between them, up $7.7bn on 2012.
New market figures from analysts at Gartner have revealed the growing demand for chips, with the top 10 buyers spending $114.bn between them, accounting for 36% of the total market and up 8.4% year-on-year.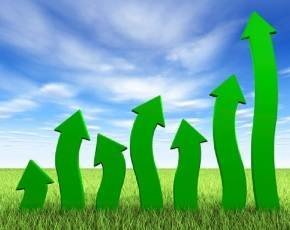 The remainder of the top 10 was filled out by HP, Lenovo, Dell, Sony, Toshiba, Cisco, LG and Huawei in that order, although none of the other firms came close to spending the amount that Samsung and Apple did.
"Samsung Electronics and Apple have topped the semiconductor consumption table for three years running, with their share of the design total available market (TAM) rising from 12% in 2011, to 17% in 2013," said Masatsune Yamaji, principal research analyst at Gartner.
"This increase clearly shows how fast the presence of these two companies has expanded over the last three years and why their decisions have technology and pricing implications for the whole semiconductor industry."
Gartner did, however, note the increasing scale of Lenovo's operation, climbing to fourth place in 2013 due to marketshare growth in PCs and smartphones. Huawei entered the top 10 for the first time, reflecting the gathering strength of Chinese manufacturers and strong growth in emerging markets such as Latin America and Africa.
Yamaji said total demand from smartphone and tablet markets had now clearly surpassed PCs. However, he noted, the shift heralded a downward trend since there is far less semiconductor content in a smartphone or tablet than a PC.
"In addition," he went on, "in the total smartphone and tablet markets the growth rate for utility [and] basic models is far higher than for premium models.
"To keep growing, semiconductor vendors need to gain opportunities by accelerating the device commoditisation with their intellectual properties and patent portfolio," he said.
To protect themselves from pricing competition in commoditising markets, winning firms would increasingly seek out opportunities around wearable technology – already fingered as a big market trend for 2014 – and other areas such as automotive.
Gartner's full report can be downloaded at the firm's website.