Cloud doubts starting to clear
Research from Databarracks and Claranet indicates that some of the worries users had about the cloud are starting to be overcome
Security continues to be the biggest barrier to cloud adoption but more firms are starting to get over those fears and the impact on the IT department has been to hand staff more opportunities to drive strategy and innovation in the business.
A couple of surveys into cloud adoption and the consequences of moving to a hosted environment from Databarracks and Claranet provide an insight into the current state of the market, with the evidence of greater adoption one of the main findings.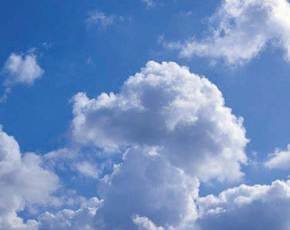 On the security front Databarracks found that 58% of IT professionals still had worries about protecting their data in the cloud and it topped their list of concerns and was one of the things they expected a channel partner to help them with.
But the firm also found that those worries about security were no longer a reason for firms to stall their move to the cloud but rather a chance to establish and renew existing user policies around hosted services.
"Security is always going to be the major priority for those considering a move to cloud services, as you are often trusting a third party with your company's most sensitive data. However, the difference highlighted in the research is that organisations are no longer seeing this as a roadblock, but rather an opportunity to review their current security practices and implement effective new policies to protect their data," said Databarracks managing director Peter Groucutt.
At the same time research from Claranet found that rather than push IT staff out of an organisation the introduction of cloud was providing them with an opportunity to redefine their roles in the business, which could make previously threatened customers more willing to move to a hosted option and work with a reseller.
"The facet that the vast majority of IT departments are seeing no change to their staffing levels once they migrate functions to the cloud is a strong sign that, far from sounding the death-knell for internal IT departments, cloud adoption can relieve pressure on in-house teams," said Claranet managing director Michel Robert.
"By outsourcing resource-heavy tasks that contribute little to the bottom line, organisations can free up their IT departments to focus on the kind of innovation and strategic thinking that ensures IT best serves the needs and direction of the business," he added.