SMEs worried about IT infrastructure weakness
Node4 has discovered that although more confident about the year ahead a number of SMEs are worried their existing IT infrastructure won't support growth
Resellers targeting the SME sector should find an increasingly confident customer base going into this year as smaller firms look ahead with more confidence and a recognition that IT investment is crucial if growth plans are going to be supported.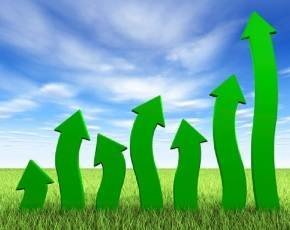 Research from data centre player Node4 has revealed that confidence is on the rise with a fifth of respondents claiming that the next 12 months poses no problem at all but a significant number acknowledge that the current IT infrastructure is not good enough to support the growth plans that they have for 2014.
Not only did 34% cite the weakness in the current infrastructure as one potential challenge this year but others also moaned about a lack of IT innovation as a cause for concern.
Other worries that Node4 uncovered included doubts about the ability to maintain enough orders to guarantee survival and staffing issues were another area where SMEs expected to struggle in the next 12 months.
"We are, at last, coming out of one of the worst recessions in living history. Over the past five years, SMEs have struggled to keep their head above water, fighting to keep their business afloat and profitable. But the tide is turning, the economy is looking up, businesses and consumers are buying again and as a result, SMEs are in a positive mood about 2014," said Paul Bryce, business development director at Node4.
"It did come as a surprise to find that IT concerns topped the list as the biggest hurdle that SMEs will face this year. To our mind, this underlines the important role that IT will play in helping SMEs prosper in a buoyant economy. IT has gone from being a static cost-centre to a dynamic business enabler that must support the organisation at every stage of the sales cycle, overall empowering the business to grow and succeed," he added.
Read more on Network Infrastructure Solutions and Services