Energy saving measures present opportunities for MFD resellers
The current focus on energy costs could present some opportunities for resellers selling multifunction printers according to analysts Quocirca
Environmental factors are presenting opportunities for MFD resellers as businesses are urged to reduce print related energy consumption and look for ways to trim costs in the face of increasing utility prices.
A white paper published by analyst house Quocirca highlights the need for wider adoption of intelligent print management solutions and policies if customers are to use less power.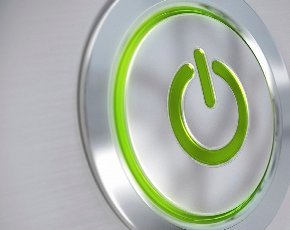 The report, A sustainable print agenda, is sponsored by Nuance Communications and claims that 45% of firms said energy saving is still a challenge across Northern Europe, especially with legal pressure from the Climate Change Act and the CRC Energy Efficiency schemes.
Print management solutions - aligned with energy efficient Multi-Functional Printers (MFP) would help organizations reduce print costs and volumes by identifying and eliminating non-essential printing.
Simon Hill, sales director for Nuance Imaging, said that the report indicated that customers were reacting in two ways as they either grasped what was happening or continued to fail to get on top of their print expenditure.
"This latest research paints two pictures. The first is that organisations finally grasp the impact that unmanaged print and poor printing habits have on their business and the environment. The second is that they are taking initiatives to reduce their print output and costs, albeit with mixed results," he said.
The paper showed that 55% of respondents do not possess insight into their paper and MFP use which will not only challenge energy saving measures but also consumable costs.
While 80% of organisations have a print policy in place, only a third strictly enforce it with 36% of UK firms saying the enforcing of the print policy was a major challenge.
"Improvements to the progress they have made so far can be accelerated through the deployment of print management solutions," added Hill, "Particularly at a time when the role of MFPs is evolving from that of primarily being an output device, to that of being a scan and capture device that's at the heart of an organisation's document workflow process."