CEB: Resellers need to keep eye on spending outside IT department
The growth in technology spending beyond the IT department is something that resellers need to keep an eye on
Resellers might have known for a while that there was technology spending happening outside of the traditional IT department but it could be as large as 40% on top of the official budget.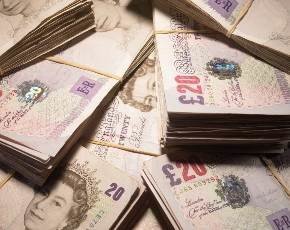 An increasing number of department heads are bypassing the IT department when it comes to purchasing equipment for their own projects, according to CEB, which surveyed firms with a total of £29bn of spending to get a more accurate picture of just who was signing off the invoices in a business.
It found that on average CIOS estimated that shadow spending on top of the official IT budget was around an additional 20% but in reality it was closer to an additional 40%. The research also revealed that the expectation from users is that spending funds will increase by 3% next year,
Some of the most common places in a business that are spending on IT without going through the CIO include marketing, HR, finance and operations, which are the most likely to use their own budgets to buy technology.
The challenge for resellers is to try to identify where the shadow spending is coming from and to try and build relationships with other parts of the business to mop up additional budget.
"While the idea of 'shadow spending' has in the past been seen as a risk or threat, on the contrary it is often a sign of healthy innovation and presents a valuable opportunity for IT to work more closely with business partners to develop new capabilities," said Andrew Horne, managing director at CEB.
"Failing to recognise the extent to which tech-driven projects are happening outside of the IT department can be a real worry, yet trying to maintain total control is equally a step in the wrong direction," he added By getting this balance right, CIOs can help the business to be more flexible, identify potential cost savings and ultimately implement change and innovation more easily."