Investment expected to grow as UK economy gets stronger
The UK economy appears to be in recovery stirring hopes there will be more IT investment
Greater IT investment should start kicking in as firms start to show greater confidence in the strengthening recovery and begin spending on staff and technology with an eye on the future.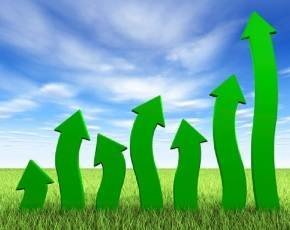 The government has heralded the latest economic figures that showed GDP has increased by 0.8% in the third quarter with services, manufacturing and construction all experiencing increases.
Some of the signs that firms are growing in confidence can be seen with hiring of staff and computer refreshes with more confidence in the business
community.
John Longworth, Director General of the British Chambers of Commerce (BCC), said that there was still more work to be done to get back to pre-2008 recession levels but it was a step in the right
direction.
"This is the highest quarterly increase we've seen in three years, so the economy is clearly moving in the right direction. Our own surveys have consistently shown that businesses are confident and recent economic data has been positive so we have much to be optimistic about," he said.
"Much more needs to be done to transform our economy from being good to being really great. Businesses are in desperate need of better access to finance, and trade promotion has to be prioritised so that firms who are looking to do business overseas are able to take that first step towards exporting."