KPMG calls for analytics to be used in fight against fraud
KPMG views big data analytics as a way of highlighting potential fraud inside a business
Big data should be promoted as a way of identifying and preventing fraud with analytical tools one way to make it easier to spot anomalies and highlight potential problems.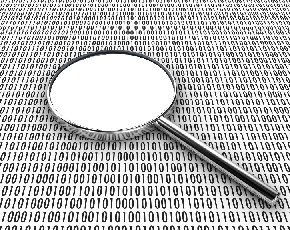 The recommendation to use big data as an effective way of monitoring a business comes from KPMG and chimes in with some of the security pitches that are already being pushed forward from the likes of Splunk.
Eddie Short, KPMG's UK and EMA leader for data and analytics, said that there had to be a conscious move by the customer to use analytical tools to try and identify fraud: "Fraud and corruption usually occurs at an individual level, so it's very hard to spot using Big Data alone. Companies need to switch to a more analytical workforce to increase the likelihood of eyeballing those anomalies which exist as a result of fraudulent activity."
"Many organisations have some of the brightest people on the planet – hackers and crime bosses – working against them. It's a metaphorical war of intelligence," he added.
Hitesh Patel, UK forensic partner at KPMG, added that some fraudsters were able to use the sheer amount of data that was being generated on a daily basis as a smokescreen: "They use the mass of information that exists to bury what they are doing, but the key to beating them revolves around analytics using forensic techniques for greater transparency and having fewer places to hide."
"Analytics alone is not the magic bullet but it is certainly the fastest way to locate the bad apples in a barrel. It's a powerful technique to highlight oddities that require wider investigation, but real success will only happen when the capabilities of analytics tools are merged with those of skilled staff with a forensic eye, able to use these tools to spot odd transactions before they become a costly trend," added Patel.