VMware to partners: virtualise the entire datacentre
In his VMworld Europe 2013 keynote, Pat Gelsinger has urged VMware partners and customers to virtualise the entire datacentre and announced the acquisition of DaaS firm Desktone
At VMworld Europe in Barcelona, VMware has talked up the need to drive users to transform their IT infrastructure and enter the world of IT-as-a-Service by virtualising anything and everything.
In his keynote speech, CEO Pat Gelsinger urged VMware partners to virtualise "every piece" of compute, storage, networking and management, saying, "We are out to virtualise the entire datacentre."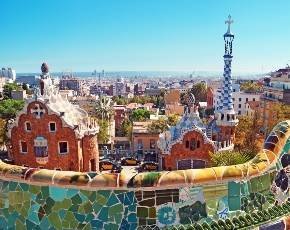 "We believe IT must move from a ball and chain slowing business down to tomorrow, where it becomes a powerful tool to advance the business," said Gelsinger.
Citing figures suggesting that VMware customers spend, on average, 10% more than non-customers on wider business innovation – purely due to freeing up resource through deploying virtualisation – Gelsinger said partners could now be the "champions" of the cloud era.
VMware made a host of technology announcements today to back up this plan, among them enhancements to storage and network virtualisation capabilities.
At the same time it has moved to acquire Desktone, a pioneer of Desktop-as-a-Service, which has built its platform on top of Horizon and vSphere, giving partners wider and stronger offering across private, public and hybrid clouds.
Desktone currently has a network of 40 partners worldwide and VMware's newly-minted EVP and GM of End User Compute, Sanjay Poonen, said "VMware's network of over 11,000 VMware service provider partners enables VMware to accelerate the delivery of Desktop-as-a-Service much faster than many of our competitors."
Its offerings will be available immediately through partners including Adapt, DiData and Logicalis, VMware revealed.