HP boss reports turnaround plans remain on track
Almost two years through a five year turnaround plan the boss of HP Meg Whitman has said the vendor is on track
Hewlett-Packard is on track to turnaround the business after making good progress over the last couple of years with its CEO looking for growth in 2014 before the pace picks up more strongly and it gets back to delivering decent revenues.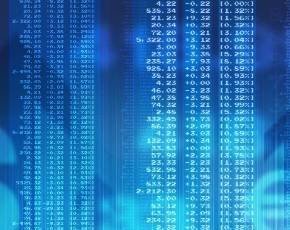 The firm embarked last in 2012 on a five year plan to turn the business around and look for growth and has spent the last two years diagnosing the problems, controlling costs and putting in place a structure for the future and appears to be on schedule, according to the vendor's president and CEO Meg Whitman.
Speaking to analysts Whitman said that although there was a lot more to be done it had made a lot of progress. "This time last year I felt that HP was falling dangerously behind," but she felt that the situation had improved in the last 12 months.
Whitman said in the last year it had stablised its enterprise services business sorting out some of the leadership problems in that division and improved the results from its key accounts, was ahead of schedule in reducing costs and had improved cash flows.
She said that the areas of growth were under the two broad umbrellas of converged infrastructure and converged cloud. On the infrastructure front she said it had a strong storage play with 3Par and was the number two in the networking market offering customers a real choice of supplier.
The cloud play was covered by its promise to deliver software as a SaaS option as well as developing more big data tools. There was also a boast that it "had built the cloud that enterprises can rely on".
"Today we have some declining businesses, like traditional storage, like our business critical systems, home printing, our consumer PC business and much of the revenue from our licensed software business. So we have to manage that transition from declining businesses to these growing businesses we are very excited about," she said.
The converged cloud and infrastructure businesses are expected to grow strongly and provide more revenue than the traditional areas of operation they are replacing and Whitman said it would be investing in those growth areas.
HP's CEO also put great emphasis on its delivery and communication with partners admitting that it had damaged the relationship in the past and was now determined to be simple to work with and consistently of a high standard.