Tablets set to overtake PCs in Q4
IDC is forecasting tablets overtaking PCs in unit shipments in Q4 and then permanently from 2015
The evidence that we are entering the last stages of the PC era continues to mount up with IDC predicting that tablet sales will overtake the traditional form factor for the first time in the fourth quarter.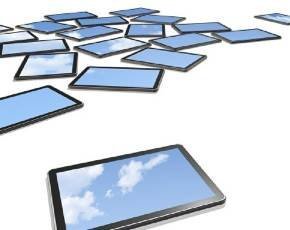 The analyst house expects tablets sales to nudge ahead of PC shipments in Q4 with the change in fortunes helping the big tablet and smart phone players Apple, Amazon and Samsung but hitting the desktop and laptop players, including HP and Dell.
The fourth quarter will be a temporary high for tablets, fueled by Christmas spending, but by the end of 2015 the form factor will be permanently ahead of PC sales with the emergence of cheaper products sold in emerging markets helping boost shipments.
"At a time when the smartphone and tablet markets are showing early signs of saturation, the emergence of lower-priced devices will be a game-changer," said Megha Saini, research analyst with IDC's Worldwide Quarterly Smart Connected Device Tracker.
"Introducing new handsets and tablet devices at cheaper price points along with special initiatives like trade-in programs...will accelerate the upgrade cycle and expand the total addressable market overnight," Saini added.
Over the past few years the PC market has struggled and the launch of Windows 8 passed by without causing much of a bounce in hardware sales and analyst predictions of an uplift continue to be put back relying not just on Microsoft's OS upgrade next month but also on the timing of corporate refreshes.
Picture credit: Thinkstock