Biometric security tipped to be included in iPhone 5S
With all eyes on California tomorrow the expectation is that a major product announcement will include an iPhone using biometric security
It promises to be one of the worst kept secrets if Apple launches the latest model of its iPhone at an event at its Californian headquarters tomorrow and includes biometric security as a main feature.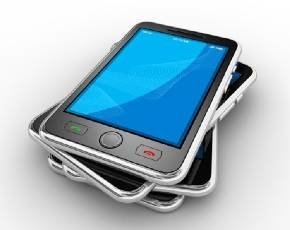 The web has been awash with leaked images of the iPhone 5S, which is expected to incorporate a fingerprint reader and a home button, which has the potential not only to improve security but enable the device to be used to confirm identity for ecommerce payments.
Apple has access to the technology after buying fingerprint sensor specialist AuthenTec for $356m last year abut the track record of using biometric security in smart phones has not been that widespread with most systems working on a pin code type approach.
There have been several leaks of the biometric feature but most of the other predictions for the launch are guesswork with some predicting a slow motion camera and others looking out for the launch of a C class of phone that will be set at a cheaper price point to give Apple the chance to compete at different levels of the market.
Apple has seen its market share in the smart phone market come under increasing pressure not just from great rival Samsung but from a host of vendors pitching products at the sub $200 price point.
Jan Dawson, chief telecoms analyst at Ovum, said that there was going to be a fine line for Apple between showing it could keep growing sales but doing so without damaging margins.
"iPhone sales have now fallen into a fairly predictable cyclical trend, spiking in the fourth quarter of the year, following a September launch, and falling over the rest of the year until a new device in launched. But as the overall numbers have grown, the year on year growth rate has slowed significantly, from 80-100% to 24%, even accounting for the cyclical trends. This is partly due to the law of large numbers, as the same increase in shipments reflects a smaller percentage of historical shipments, but it's also largely driven by Apple's increasing saturation of its addressable market," said Dawson.
Dawson added that it was not expecting to see the vendor go too far down the cheap product route: "The trick is for Apple to position a cheaper device so that it's attractive for those that haven't been able to afford an iPhone before, but is missing enough key features for the new flagship iPhone to remain compelling. That means getting the price for both devices right, but it also means figuring out how to make the lower-cost variant feel like a real iPhone while stripping out significant cost."