Microsoft, Google, IBM far behind AWS in IaaS, PaaS segments, data shows
IT heavyweights including Microsoft, Google and IBM are playing catch up with Amazon Web Services in the IaaS and PaaS segments
Despite their aggressive focus in the cloud computing services area, enterprise IT heavyweights including Microsoft, Google and IBM are playing catch up with Amazon Web Services (AWS) in the infrastructure as a service (IaaS) and platform as a service (PaaS) segments.
The data for 2013 Q2 from Synergy Research Group showed that AWS still maintained a strong lead in the IaaS and PaaS cloud segments. Microsoft, Google and IBM's aggregated revenues in the infrastructure and platform service segments still equate to only 63% of Amazon's revenues.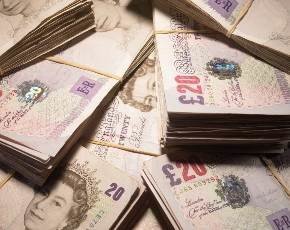 In a market that grew 47% year-on-year, Amazon actually grew by 52% and increased its overall market share to over 28% in the second quarter of 2013, the research firm's data showed.
"Starting from a much smaller base, the big three IT companies actually achieved higher growth rates, but Amazon is doing an impressive job of keeping its grip on market leadership and remains in a league of its own" said Synergy Research Group's John Dinsdale.
"The real race is to see if any of the chasing pack can establish themselves as a clear number two in the IaaS/PaaS market. While IBM's acquisition of SoftLayer helped it to leapfrog both Microsoft and Google, the three remain tightly bunched with somewhat similar growth trajectories."
More on cloud service providers
Choosing among IaaS, PaaS and SaaS
In June this year, IBM acquired SoftLayer Technologies for a reported $2bn to boost its cloud offering. With SoftLayer, IBM hopes to take on OpenStack market leader Rackspace and meet its $7bn annually in cloud revenue objective by 2015.
Earlier, at IBM Pulse conference in March 2013, the supplier announced its open cloud architecture and plans to base all cloud offerings on OpenStack.
Meanwhile, Google made its IaaS platform, Google Compute Engine, generally available to any developer or business from May this year. The platform features by-the-minute pricing for short-lived workloads and includes micro and small instance types for low-intensity workloads.
Building on its software-defined networking (SDN) strategy, Google also introduced support for software-defined routing capabilities to Compute Engine.
And the third heavyweight Microsoft has been following the strategy of undercutting AWS prices for cloud commodity services such as compute, storage and bandwidth with its Windows Azure price-cuts.
But emerging pure cloud players such as Salesforce, a much smaller company overall than the traditional heavyweights, had a similar cloud infrastructure revenues to the other three chasing companies, the research data showed.
The data also highlighted the total IaaS and PaaS revenues for the quarter showing that the segments together brought in $2.25bn with IaaS accounting for the lion's share - 64%.
While North America accounted for 53% of the Q2 market, EMEA and APAC each accounted for 21% and Latin America for 5%.
Amazon's cloud services remained the clear market leaders in each of the four regions, according to Synergy Research.
While all cloud service markets all grew in the quarter, the growth was much slower than the IaaS and PaaS categories. Managed hosting revenues also grew by 2% year-on-year and retail colocation grew by 8% and CDN (content delivery network) by 15%, the data showed.
Another study earlier this week, from 451 Research Group, revealed that the cloud computing sector's revenues will grow at a pace of 36% every year to touch $19.5bn (£12.7bn) by 2016.
Among the sub categories, it predicted the PaaS segment to experience the fastest growth between 2012 and 2016 – a projected CAGR (compound annual growth rate) of 41% with IaaS following closely at 37% CAGR through 2016.