HP will not grow in 2014
At the end of another bad quarter for HP, CEO Meg Whitman concedes that the prospect of any revenue growth next year is very slim indeed
In the wake of another disappointing quarter at HP, CEO Meg Whitman has said that in spite of the good progress that has already been made in the firm's five-year rescue plan, HP will not see any growth in its revenues in its fiscal 2014.
In a discussion with analysts following HP's latest results announcement, Whitman said: "I stated in May that I believe company level revenue growth was still possible in fiscal 2014…. We now believe that total year-over-year revenue growth in fiscal 2014 is unlikely."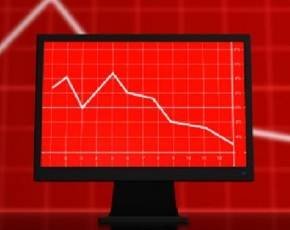 Called to account for her statement, Whitman explained that a combination of weak execution in the Enterprise business, slowing growth on servers and the atrocious state of the PC market, coupled with slow revenue run-off at Enterprise Services – which is good for this year but presents challenges for the future – had changed her mind.
HP's headline figures masked somewhat the scale of the challenges yet to come, with GAAP net sales down 8% year-on-year to $27.2bn (£17.4bn), while GAAP net profit of $1.4bn reversed a year-ago monster loss of $8.9bn.
The rot at the heart of the business was more apparent in some of the figures from individual HP groups, with all segments bar Software on a downward slope.
Personal Systems saw sales drop 11% year-on-year, with commercial down 3% and consumer 22%. Total units shipped reflected wider declines in the PC market, with desktops down 9% and notebooks down 14%.
Printing revenues dropped by 4%, with total hardware revenues up 5%, 12% on business sales and 2% on consumer. However, printing supplies revenues, which accounts for the majority of Printing sales, dropped 4%.
Enterprise Group sales declined 9% year-on-year, with networking sales flat, industry standard servers dropping 11%, and business critical systems down 26%. Storage revenues also fell by 10%, and technology services, 7%. There was some momentum on the converged storage side, according to CFO Cathie Lesjak, but extremely competitive pricing in industry standard servers and storage, coupled with poor execution from HP management – again on the industry standard servers side – compounded the pain.
Enterprise Services sales declined d9%, with application and business services down 11% and infrastructure technology outsourcing down 7%. HP said public sector austerity measures, especially in the US and UK, were hurting discretionary spend in this area.
Software sales grew by 1%, with support revenues up 4%, licence revenue flat, professional services down 11% and SaaS up 4%.
Finally, HP Financial Services revenues decline by 6% compared to the year-ago quarter.
In regional terms, EMEA remained weak for HP, particularly in consumer, contributing $9.6bn worth of sales to the pot in Q3, down 10% year-on-year.
Whitman again expressed confidence in HP's turnaround plan, saying that in many regards the firm was on the right track.
"HP's turnaround will happen on the back of great products and services. As the benefits of our focus and investment begin to pay dividends in 2014, I expect that you will see increased innovation across HP," she said.
'Light at the end of the tunnel' for channel
Turning to the channel, Whitman revealed that the changes that HP put in place to its programmes earlier this year – which she had previously said would take a while to filter through – seemed to be getting more traction more quickly than first thought.
"Whenever you make changes to your go-to-market selling motion, these take a while to work through the system and our channel partners have just got their first cheques from the new compensation programme that went in in June.
"Actually there is some light at the end of the tunnel [and] we feel good about the changes we have made to our partner selling motion," she said.
Leadership shake-up sees Donatelli redeployed on secret mission
Whitman also used the 21 August Q3 conference call to outline a number of changes within HP's organisation, which she hopes will help kickstart the firm. This includes the redeployment of long-serving Dave Donatelli, formerly EVP and GM of the Enterprise Group, who will remain with HP to undertake an undisclosed "special assignment."
His replacement, Bill Veghte, previously served as COO and head of the Software business, and will retain his current responsibility for the pan-HP cloud initiative. Whitman said she hoped his experience in software, enterprise, and HP's infrastructure leadership would help the business accelerate innovation in converged infrastructure, cloud and software-defined datacentres.
In a separate change, Henry Gomez, EVP and chief comms officer will add the role opf chief marketing officer. Combining the two roles, said Whitman, will accelerate sales programmes and built brand loyalty. Current marketing boss, Marty Homlish, has been handed the new role of chief customer experience officer.