Rackspace pushes further into dedicated cloud services
Rackspace launches dedicated VMware vCenter Server to drive customers to hybrid cloud strategies
Cloud hosting company Rackspace Hosting is attempting to drive enterprises to hybrid clouds with the launch of a dedicated VMware vCenter Server while bolstering its drive to grow dedicated cloud-based services.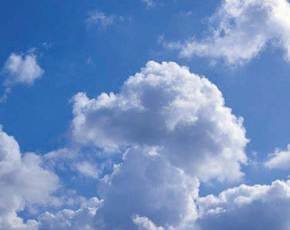 The VMware vCenter Server service is designed to help enterprises move to hybrid cloud computing by transferring existing VMware workloads from onsite datacentres to a Rackspace datacentre.
The company claims that enterprises will still maintain control and flexibility but will benefit from hybrid cloud technologies. It further states that the Rackspace hosted environment will look and feel like an extension of customer's own datacentres due to the vCenter Server APIs and tools.
The dedicated VMware vCenter Server is an extension of Rackspace's existing cloud services and adds depth to its managed virtualisation services. The company aims to enable customers to augment their on-site VMware deployments with Rackspace-managed private VMware environments in Rackspace datacentres.
Rackspace hosts one of the largest VMware environments and operates the largest OpenStack-based cloud. It has significant expertise in cloud and managed hosting, a 100% network uptime guarantee, and other services it claims enterprise customers can entrust their hybrid cloud infrastructure to.
The launch of a dedicated VMware vCenter Server signals a wider move for Rackspace to grow its dedicated cloud business. In its second quarter ended June 2013, the company saw 12.4% revenue growth for dedicated hosting to $276.m. Its public cloud business, however, grew by 36.4% to $99m.
Rackspace provides a full portfolio of hybrid hosting services including bare-metal dedicated servers, servers virtualised by VMware, and both public and private cloud services powered by OpenStack.
---
Image credit: Digital Vision