Epson settles with cartridge maker DCI in patent case
High Court trial averted after parties agree to a settlement in cartridge patent spat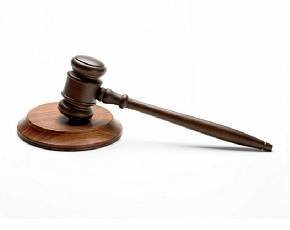 Boston, Lincs-based print cartridge manufacturer Dynamic Cassette International (DCI) has agreed to stop building new Epson-compatible cartridges as part of an out-of-court settlement.
DCI, which is also known as JetTec, specialises in compatible inkjet and toner cartridges for Brother and Canon printing equipment, and remanufactures cartridges for other brands including Dell, HP, Lexmark and Samsung.
However, back in 2011 it became embroiled in a dispute with Epson over products incorporating several inventions that Epson claims it patented itself.
The spat has now been resolved shortly before a two-week trial was scheduled to begin at the High Court in London, with DCI agreeing to stop manufacturing new Epson-compatible cartridges. Any financial terms of the settlement were undisclosed.
In a statement, Epson said the dispute was resolved to the satisfaction of both parties.
Epson Europe VP Robert Clark said: "We invest heavily in research and development to ensure our customers receive the best possible imaging results from our products.
"As a business we are committed to protecting our investments, assets and our resulting products and technologies the world over."
Epson is no stranger to litigation over its technologies. In October 2010 it won a legal dispute with Medea International over IP infringements in a case that also saw it take supplier Ebuyer to court.
Many of its efforts to stem IP infringement centre on the number of pages that can be printed from its cartridges. In 2009 Epson in fact attempted to cut out third party manufacturers entirely, running a scheme that saw it supply consumables-free printers pre-loaded with enough toner to product over 8,000 colour pages.
According to claims on DCI's website, its own ExtraLife technology allows users to print up to 100% more pages than the equivalent OEM.
It is not known whether or not this feature was a factor in Epson's pursuit of the firm.
---
Image credit: Creatas
Read more on Print Cartridges and Consumables