Kelway announces new disaster recovery package
ServiceWorks Assure to replicate VMware-based server workloads to Kelway's own UK-based cloud infrastructure
Services provider Kelway has released a new cloud based Disaster Recovery-as-a-Service (DRaaS) solution.
ServiceWorks Assure will enable to securely and efficiently replicate VMware-based server workloads to the firms ServiceWorks Compute cloud infrastructure, in Kelway's UK-based datacentres.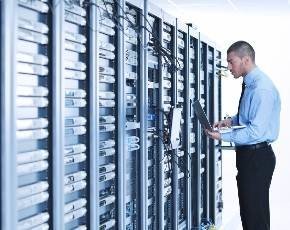 "We are often approached by businesses looking to better-protect their operations. Now more than ever, unnecessary downtime is costly – both in terms of revenue and reputation," stated Carl Lawton, practice lead for Cloud Services at Kelway.
With Zerto Virtual Replication technology, ServiceWorks Assure provides uses aggressive recovery point objectives (RPOs) and recovery time objectives (RTOs) of less than 30 minutes so that in the event of an onsite disaster, customers can simply and efficiently failover to the Kelway cloud infrastructure.
"Our goal was to create a solution which gives customers the confidence that they can rapidly recover from unplanned downtime to get back on track with minimal fuss; we believe that effective disaster recovery capability does not need to be complex or difficult to deploy," continued Lawton. "After extensive testing, Zerto technology proved ideally suited to this goal, and was selected to underpin Kelway ServiceWorks Assure"
Clients can use either a self-service capability, or leverage Kelway's Service Operations Centre (SOC).
The solution, which can be used with any storage platform, promises easy deployment and scalability. Reliability will be backed by annual test failovers and reports and replication is optimized to negate the need for datacentre links.
Further reading
Disaster recovery test frequency
"Service Works Assure delivers on our commitment to provide a transparent cloud service," commented Andy Eccles, CTO at Kelway. "The service removes the costly capital outlay typically associated with legacy DR environments and we designed it to accommodate varying technology footprints, removing the need to re-design applications or invest in storage replication - which is typically the case with other providers' solutions."
"Consequently, ServiceWorks Assure provides a cloud-based answer to the question of what to do with existing applications, which had been overlooked within the market," concluded Eccles.
In addition Kelway has also chosen Zerto to underpin Cloud-to-Cloud replication within its own datacentre estate. Kelway's ServiceWorks Compute instances now include geographic replication as standard.
"Organisations are increasingly recognising that the cloud is an ideal platform for IT services, and are starting to use the cloud for protecting their most important business applications," said Ziv Kedem, CEO of Zerto.
"Zerto Virtual Replication technology is the only solution capable of meeting both the performance and ease of use requirements that Kelway's customers demand. We are honoured to power both Kelway's cloud-based and enterprise offerings."