Smartphones now account for half of all mobile sales
Smartphones accounted for over 50% of mobile phone sales for the first time ever in Q2, with the Samsung – Android combo unbeatable for now, according to Gartner's latest market assessment
Global smartphone sales to end users continue to expand at a rate of knots, with smartphones now accounting for over half of all units shipped for the first time ever.
Gartner's Q2 mobile phone round-up revealed that while the overall market, including feature phones, saw slower growth of 3.6% to 435m units, with the feature phone market contracting by 21% year-on-year, smartphone sales grew 46.5% over the year-ago quarter to 225m units.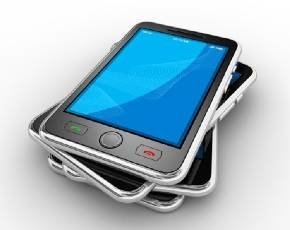 This means that smartphones now account for 51.8% of mobile phone sales, according to Gartner principal research analyst Anshul Gupta, who revealed that APAC, Latin America and Eastern Europe exhibited the highest growth rates of 74.1%, 55.7% and 31.6% respectively.
By vendor, Samsung occupied the number one position in both the overall and smartphone markets, shipping 107.5m units, giving it marketshare of 24.7%. Over 71m of these were smartphones, where Samsung commands 31.7% of the market.
The other biggest smartphone vendors were Apple, LG, Lenovo and ZTE, shipping 31.9m, 11.5m, 10.7m and 9.7m respectively.
Nevertheless Gupta said that Samsung needed to step up its game in the mid-tier and become more aggressive in emerging markets if it was to maintain its position.
"We see demand in the premium smartphone market come mainly from the lower end of this segment, in the $400 and below ASP mark," he explained.
With regard to Apple, Gupta cautioned that the anticipated lower-priced iPhone model could be risky, with potential for cannibalisation much greater than the market is currently seeing with regard to sales of the discounted iPhone 4 versus the iPhone 5.
Samsung's strong showing meant that Google's Android operating system continued its dominance of the field, with 79% of all smartphones sold in Q2 now running the OS, compared to iOS' 14.2%. Lower down the field, there was good news for Microsoft, which saw Windows Mobile edge out BlackBerry OS for the first time, although between them the two accounted for barely 5% of the smartphone market.
"While Microsoft has managed to increase share and volume in the quarter, [it] should continue to focus on growing interest from app developers to help grow its appeal among users," said Gupta.
Accounting for feature phones as well, the market looked slightly different, with Nokia making its reappearance in the top five. Third, fourth and fifth places were held by Apple, LG and ZTE respectively.
Although Nokia did not trouble the top smartphone vendors, Gupta said that the introduction of an expanded Lumia portfolio should boost sales further in the second half, although regional and Chinese manufacturers would put up an aggressive fight on price to counter this.
"With second quarter of 2013 sales broadly on track, we see little need to adjust our expectations for worldwide mobile phone sales forecast to total 1.82bn units this year. Flagship devices brought to market in time for the holidays, and the continued price reduction of smartphones will drive consumer adoption in the second half of the year," predicted Gupta.