PC shipments in UK continue to tumble
The latest set of PC shipment numbers for Western Europe from Gartner show ongoing declines in the market in the second quarter
The PC market across Europe continues to tumble with vendor's clearing inventory in preparation of the next wave of Intel chips and Windows 8.1 exacerbating the existing problems in the market.
The latest Q2 numbers for PC shipments across Western Europe from Gartner showed that year-on-year the market had declined by 19.8% with 10.9m units being sold with both desktops and laptops down in both business and consumer categories.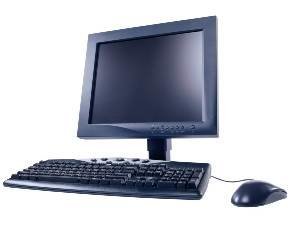 Mobile shipments were down 23.9% year-on-year and desktops dropped by 12.2%, with the consumer market being particularly weak with a quarter less sales in the second quarter compared to the same time period in 2012.
"The market exit of the netbook PC, and vendors reducing their inventory to get the new Intel chips and Windows 8.1 have fuelled the decline in Western Europe," said Meike Escherich, principal research analyst at Gartner.
Only Lenovo managed to grow year-on-year, with a 28.6% increase, but all the other main players saw dips with Acer the hardest hot with a 21.4% decline followed by Toshiba which saw its unit shipments tumble by 17.7%.
"The second quarter marked the 11th consecutive quarter of decline in the UK," said Ranjit Atwal, research director at Gartner. "During this time the notebook market has shrunk nearly 25% in unit volume. The U.K. notebook market totaled over 2m units in the second quarter of 2010 and has now reached just under 1.5m units."
The decline in the consumer market was partly blamed on the "transition of product lines as vendors made room for Haswell-based products due out later in the year," said Atwal.
"After several depressing years the PC vendors are now at a make or break point in this industry," said he added "The product transition involving both hardware and the upgrade of Windows 8.1 needs to reverse the steep declines we have seen in the PC market."
Picture credit: Ryan McVay