Dell ownership battle rumbles on into next month
Michael Dell's call for voting changes have been accepted by the vendor's special committee forcing a delay to the shareholder vote over the future of the firm
The battle for the ownership of Dell looks like swinging in the favour of the founder Michael Dell after the special committee masterminding the destiny of the PC maker accepted voting changes and the higher offer from the man who gave his surname to the vendor.
Shareholders had been due to vote today over the future of the firm, which will be either into private hands in a bid from Michael Dell and Silver Lake or remaining public under the strategy proposed by Carl Icahn.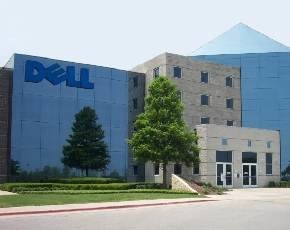 But as the vote loomed the special committee accepted that the winner should get a majority of voting shares and not just win out because those that abstain get counted as against the Dell proposal.
Dell and Silver Lake raised their bid to $13.75 a share, up from $13.65, last week at the same time as requesting the voting change and despite Icahn filing a legal suit to block changes last night it has now got the blessing of the special committee. The vote has also been delayed with shareholders now having to wait until 12 September.
Alex Mandl, chairman of the Special Committee, said that having opted for the increased Dell offer it had managed to gain an additional $470m of increased value.
"We believe modifying the voting standard is in the best interests of Dell shareholders, both because it has enabled us to secure substantial additional value and because it provides a level playing field for the decision facing shareholders. The original voting standard was set at a time when the decision before the shareholders was between a going-private transaction and a continuation of the status quo. Since then, the nature of the choice facing shareholders has changed because of the emergence of an alternative proposal by certain stockholders," he said.
"In the context of the current decision, the Committee does not believe it is appropriate to count shares that have not been voted as having been voted in support of any particular alternative. Accordingly, we have changed the voting standard to require that the going-private transaction receive the approval of a majority of the disinterested shares that are actually voted," he added.