CSC redundant staff expected to train offshore workers
The union Unite has reacted with anger to CSC encouraging staff facing redundancy to train their offshore replacements
Angry staff at Computer Science Corporation (CSC) are being told to help train offshore workers to take on their jobs as they are made redundant.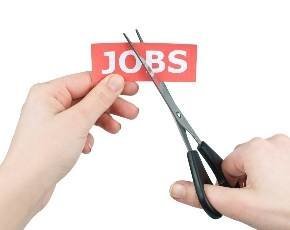 "Workers who are paying the ultimate price of their jobs, will be expected to help make themselves redundant by training others," said Unite national officer, Ian Tonks.
"The company which claims to have $2bn in cash available in the bank is refusing to properly compensate the workers for this indignity," added Tonks. "To make matters worse CSC want to confirm the redundancies for the majority of staff before asking them to 'handover' their responsibilities."
CSC announced 750 redundancies as part of a restructuring programme and the affected UK workers are expected to transfer their knowledge to around 200 workers taking up roles offshored to India and the Czech Republic.
"This is totally unacceptable and the union is demanding that CSC negotiates a proper package for workers that recognises their contribution and loyalty. The company must also do everything to keep compulsory redundancies to an absolute minimum," Tonks continued.
"Unite has had enough of the constant rounds of redundancies and staff are going to resist," he concluded. "The union now expects CSC to do more for the highly skilled workers who have given years of loyalty."
CSC told MicroScope's sister title Computer Weekly: "A small number of CSC's UK employees are supporting the knowledge transfer for specific roles moving to other CSC locations, and they are being additionally compensated."