Managed service growth faces being hit by skills shortage
Managed service providers have expressed concerns that a lack of skilled staff will hold back their growth
Managed service providers (MSPs) are struggling to find the right staff and are worried the lack of skilled talent available will hamper their chances of growing the business in the future.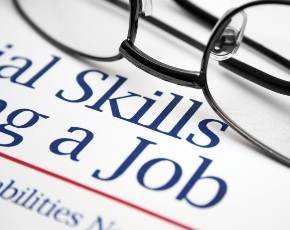 One of the main challenges that MSPs faced was juggling the desire to focus on providing high levels of customer service against the pressure to continue to spend time on business critical functions, including recruitment and employee management.
But one of the main themes of research into the state of the MSP market from GFI Software was around the issue of skills and training with 41% of managed service players expecting a lacked of skilled staff to hold back growth plans.
Others expressed worries not just about attracting the right type of employee but keeping them once they were on board and at the same time accepted they faced pressure to cut costs and modernise their own businesses.
On the customer front GFI identified worries from MSPs about the challenge of adapting to changing customer needs, with 45% looking at trends including BYOD as some of the developments they will have to react to in the next two to three years.
"Finding and retaining the right calibre of staff is an issue for many MSPs and the overhead of training them to use complex tools is a barrier to their growth and efficiency. Furthermore, time spent configuring, maintaining and updating systems is time that would be better spent serving customer needs, a need that cloud-based services address very directly," said Dr. Alistair Forbes, general manager of the GFI MAX business unit at GFI Software.
"Most importantly, MSPs should not be forced to turn away or incur additional costs to take on new business, but rather should be flexible enough to handle the individual needs of their customers," he added.