Resellers urged to advise top down approach to BYOD
Resellers helping customers with BYOD need to help establish a roadmap and a strategic approach to avoid some of the problem of an ad hoc deployment
With PC sales are on the decline, the importance of the Bring Your Own Device (BYOD) concept is increasing as workforce's continue to become more mobile and is presenting a fresh set of challenges to IT managers and opportunities for resellers.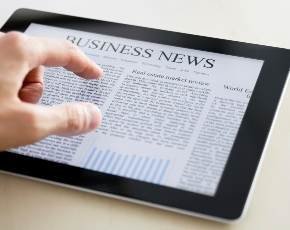 A huge range of communication alternatives, effectively allowing people to work not just from home, but wherever they are in the world has spawned a need for connectivity that is always on with laptops, tablets and smart phones considered essential items when on the move but many firms have either ignored the trend or not yet established user policies.
Voyager Networks strongly recommend that clients incorporate this aspect of IT into the business strategy as a top down approach that treats BYOD as a serious strategic objective across the business, rather than leaving it up to staff to use their own initiative and bring in their own unsupported devices.
"We'd recommend devising a mobility strategy, which looks at the aims and objectives of the organization," said Sean Huggett, managing director at Voyager Networks. "A road map is also absolutely essential as a foundation for the development of IT policies surrounding mobile devices".
"IT managers are now faced with the decision of whether they incorporate BYOD fully, or issue corporate standard devices", added Huggett. "Savings from less upgrades by adopting BYOD are attractive of course, but multiple devices are obviously harder to manage. Security is also proving an issue, with the prevention of data leakage being a major priority".