Node4 plans regional data centre strategy
Data centre specialiust Node4 is planning to build two more data centres as it looks to provide greater regional coverage across the UK
Data centre specialist Node4 is embarking on a regional strategy to provide the UK with a network of facilities that will provide SME customers with locations they can touch and feel.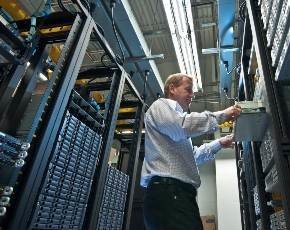 The firm already has four data centres in Leeds, a couple in Derby and Northampton but is planning to add two more locations to that list over the next couple of years as part of its strategy following an MBO earlier this year.
At the time of the MBO, which was backed by private equity firm Lloyds Development Capital, a subsidiary of Lloyds Banking Group, the ambition of funding more growth was stated as one of the main aims of getting access to more capital.
Many customers continue to feel unease about putting their data offsite and Paul Bryce, business development director at Node4, said that being no more than an hour and a half away from a data centre did provide comfort to some of its SME user base.
"Those concerns are still there and they are rightly still there as it is the customer's business. This is where it fits with a regional approach," he added "People want the comfort of being able to get there."
The plan is to build the first new datacentre next year and then the second within 18 months after that and Bryce added that following the MBO the strategy was not just to invest in new datacentres but also in its team, recruiting more sales staff, as it looked to grow the business.
There was also an indication that from Bryce that Node4 could be open to making acquisitions, as long as they fitted in tightly with its strategic direction: "We are not going to do a buy and build strategy but might do some acquisitions, a small number, that fit in."
Read more on Data Protection and Data Backup Services