Local IT retailers winning price war, says Target Components
Encouraging signs for local IT shops as Target Components survey reveals many are able to beat nationwide chains on price
Local, independent IT retailers are proving remarkably resilient given the demise of nationwide chains such as Comet, according to research commissioned by peripherals and components distributor Target Components.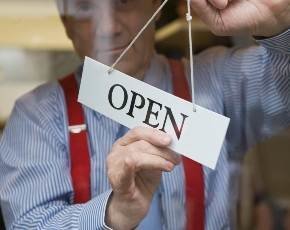 The Yorks-based distie hired the Local Data Company to look into the state of the independent retail channel, and found that more shops opened in 2012 than closed, challenging the idea that consumer spending is on the rocks.
In the second round of a national pricing survey, Target also found that local shops are in fact winning the price war against High Street brands, with average indie prices coming in 7% lower than Tesco,, 11% below PC World, 12% lower than Asda and 28% lower than Staples.
Target's survey compared 60 commonly-bought IT and office products and five typical service offerings, such as antivirus software and back-up products, with the independent prices stacked up against the lowest online prices found at large multiple retailers.
In many cases the multiples' online prices are lower than those offered in their stores, suggesting the actual in-store price advantage enjoyed by independents is even greater than shown from the survey results.
Target's MD Paul Cubbage said the findings highlighted a misconception about local independent retailers.
"We've conducted a number of separate consumer surveys that tell us people would prefer to buy from local independent retailers, and value their expertise, customer care and trustworthiness very highly. Yet they also show one of the main reasons people don't use local retailers more is because they believe them more expensive," he explained.
"The latest price survey confirms last year's findings the opposite is true – independents are lower priced on average than their major chain rivals."
---
Image credit: Jupiterimages