IDC EMEA PC numbers show continued decline
The second quarter showed even more year-on-year decline in PC shipments according to the Q2 numbers from IDC
The UK was one of the stronger countries when it came to PC sales in the second quarter with just -14% year-on-year as the market continued to struggle as users head to alternative form factors.
The latest EMEA PC tracker results from IDC showed that across EMEA as a whole the market continued to contract in the second quarter with slow demand and high inventory levels being blamed as reasons why the channel resisted putting in large hardware orders on behalf of their customers.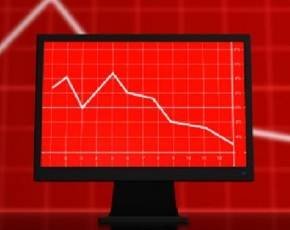 Year-on-year the market declined by 22.2% in Q2 with 19.6m units being shipped, made up of 12.4 portable shipments (down by 26%) and 7.2m desktops (a decrease of 14.6%).
"The second quarter continued to be impacted by large inventory in several countries. April and May were weak as expected as most vendors, retailers, and distributors focused on stock reduction, and while June was supported by starting replenishment ahead of the back to school and product transitions, the volume of new orders remained constrained as caution prevailed in particular in retail," said Chrystelle Labesque, research manager, EMEA Personal Computing.
"The PC market is going through a major transition with evolving form factors and a larger product portfolio, but the expansion of the overall client device market continues to drive increasing consumer spending and will also support key opportunities for the industry in the commercial space," she added.
In Western Europe the market dropped year-on-year by 21.2% but the UK was one of the better territories with just a 14% decline, compared to Germany, which was down by 18.7%, France by 20.9% and Spain rocking with a 43.7% shipment reduction.
The shift towards other form factors continues to hit the traditional desktop and laptop market and IDC stated that although there was interest in Windows-based hybrid devices had stirred interest it had not translated into decent sales.
The analyst house also underlined the lack of impact Windows 8 has had on the market commenting that the transition to Microsoft's latest OS and touch in general was taking a while to filter through to show itself in hardware orders.