Avangate readies second wave of EMEA assault
After a slow start and a period of retrenchment in Europe, channel management and e-commerce software specialist says it is now in a position to mount a serious challenge
Channel e-commerce specialist Avangate is renewing its focus on the European market following a period spent lying low after its initial launch.
The Silicon Valley-based start-up arrived on UK shores in 2012 and appointed CRM and SaaS specialist Mike Smith to run its UK sales, but the relationship never really got off the ground and Smith left the firm shortly after.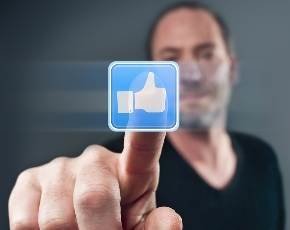 Speaking to MicroScope, Avangate's head of EMEA business development, Matthijs Koorn, said: "It's been a bit of an intermediate year [but] we are working on kick-starting our European programme again."
The firm has spent a lengthy period of time working on the latest release of its SkyCommerce solution, which incorporates a host of new features. According to Koorn, Avangate went quiet because he "wanted to be able to show off things that actually work, in reality."
SkyCommerce is designed to simplify the ISV software channel sales model, and boasts features including a partner order and revenue management system, as well as a global affiliate network.
The latest release extends existing features such as subscriptions set-up and management, usage-based billing, advanced retention management and cross-distribution channel management to unify data and treatment from direct and indirect channels alike.
New additions to the product, launched in June, include more transaction touchpoint options, business-model optimisation features, and localisation best-practice guidance for ISVs looking to take their offering global.
Ed Chuang, Avangate senior director of marketing, said the new version of SkyCommerce was designed to address a misconception that many companies have checked off e-commerce channels and didn't need to think about it again, but with changing customer buying behaviour thanks to the convergence of B2B and B2C channels, a "commerce hairball" of complexity was developing that needed to be addressed.
Chuang added that other e-commerce firms were also beginning to recognise this, with SAP's recent acquisition of Hybris and NetSuite's January 2013 purchase of US outfit RetailAnywhere cases in point.
Mihaela Paun, global online programmes director at Avangate partner and customer Bitdefender, added: "Avangate's platform helps us to be flexible in our market approach, experiment, understand trends and reach customers via established … or emerging channels."
Read more on Independent Software Vendor (ISV) community