OFT calls for competition probe into government ICT costs
The Office of Fair Trading has called for information about government ICT contracts as it expressed worries about competition in the market
The decision by the Office of Fair Trading to turn the spotlight onto government IT suppliers could aid those channel players that have lost out on tenders in the past giving resellers the chance to voice their frustration about the current way contracts are awarded.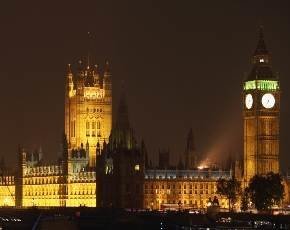 The OFT has requested information about the government IT market, worth an estimated £10.4bn, because of concerns about competition with most of the contracts going to a select handful of larger suppliers.
The lack of prospects for small firms and the fear that there have been some moves to limit compatibility in order to make it harder for interoperability with rival products is also potentially on the OFT agenda.
The channel is being given a chance to get its point across about the difficulties for smaller suppliers as the OFT has called for the industry to make comments about the current situation.
"Information and communication technology is a crucial part of any modern economy and is key to improving productivity in public services as well as businesses. Given the vital role that this technology plays in the delivery of public services and the cost to the taxpayer, the OFT believes it is important to explore whether there are any restrictions on competition," said Clive Maxwell, chief executive at OFT.
"We want to hear both from industry suppliers and public sector users about how competition in this market works, any problems that they have experienced, and how it could be made to work better," he added.
Paul Stone, head of competition and regulation at Charles Russell LLP, said that the channel needed to make sure that they took the opportunity to get their point across.
"The OFT's call for information represents a great opportunity for ICT providers to make their voice heard if they are concerned about their ability to win government contracts. If the OFT identifies concerns, it might make recommendations to government or make a market investigation reference to the Competition Commission. The OFT is clearly keen to hear as many viewpoints as possible before deciding which route to take," he said.
The channel can get in contact with the OFT by emailing [email protected] by 18 August.
Photo credit: David McCardle
Read more on Business Intelligence Tools and Services