Gartner revises IT spend forecast down
Slumping PC sales partly account for the downward revision in Gartner's growth predictions for overall IT spending in 2013, but growth is on the horizon for 2014
Gartner has revised its 2013 IT spending forecast down slightly to reflect both fluctuations in US dollar exchange rates and declining PC sales, but says the industry may see a return to more meaningful growth next year.
The analyst house now believes that worldwide spend will total $3.7tn (£2.4tn) in 2013, up 2% from the 2012 figures, but down on previous Gartner forecasts, which had predicted growth this year of 4.1% in dollar terms.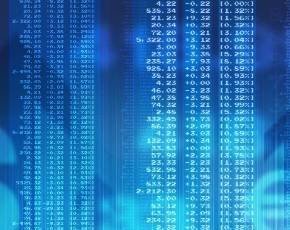 The forecast for spending on devices – including PCs – dropped from 7.9% in Gartner's last forecast to 2.8% after the decline in PC sales continued with no let-up in sight, as previously reported on MicroScope.
The comparative strength of other industry sectors will not be enough to offset the crisis engulfing the PC sector.
"Exchange rate movements and a reduction in our 2013 forecast for devices account for the bulk of the downward revision of the 2013 growth," said Richard Gordon, managing VP at Gartner.
"Regionally, 2013 constant-currency spending growth in most regions has been lowered. However, Western Europe's constant currency growth has been inched up slightly as strategic IT initiatives in the region will continue despite a poor economic outlook."
Overall, Gartner's data now appears to show that datacentre systems spend will grow by 2.1%, as opposed to 1.8% last quarter; enterprise software spend will grow 6.4%, up from 4.7%; services spend will be up 2.2% from 2%; and telecoms services spend will increase by 0.9%, up from a forecast decline of 0.7% before.
Meanwhile, early figures for 2014 suggest growth across all five sectors of Gartner's report, with the most pronounced upswing again coming from enterprise software.
Speaking to our sister title ComputerWeekly, Gordon said: "Across the board we expect organisations to make strategic investments in CRM. Companies want to invest in big data, social and multichannel marketing to improve CRM."
The improving economic climate will also boost services, according to Gordon. "As the economy improves there will be an increase in consultancy spend with big programmes around social and mobile as companies make strategic investments in these areas," he explained.