Dell gives the BSA its backing
Dell has signed up to the Business Software Alliance adding its support for the group's fight against piracy
Dell has joined the Business Software Alliance adding its considerable muscle to the general attempts to fight piracy and reduce the volume of unlicensed applications used by consumers and businesses.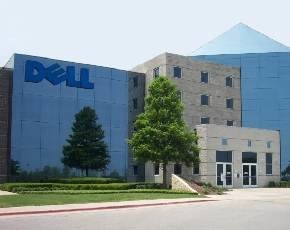 The BSA has had strong representation from Microsoft and Adobe but with Dell's software business a growing concern the PC vendor has deemed now an appropriate moment to give the anti-piracy group its backing.
As a member of the BSA Dell will help with the piracy fight as well as promoting the need for users to be legal as part of the wider campaign to protect the software industry.
"Dell has a billion-dollar software business that is growing rapidly, so it's a natural fit for us to join BSA," said John Swainson, President of Dell Software. "BSA has robust anti-piracy programs and a focused advocacy agenda to serve effectively as the industry's leading global advocate. We look forward to collaborating on a range of issues to open markets and grow the digital economy."
BSA senior vice president for external affairs Matt Reid said that as a household name Dell was a positive addition to its membership ranks: "It has a shared interest in the same issues that other BSA members face, such as protecting intellectual property, opening global markets and fostering the growth of cloud computing. We look forward to combining our energy, resources, and voices to promote continued growth for the whole industry."