Users advised to find budget to move off XP
Microsoft might be talking this week about Windows 8.1 but for the channel the real focus is to get more users migrating off XP
With the focus moving onto Windows 8.1 the call has been made again for users currently based on XP to plan to leave that OS before the support runs out next April.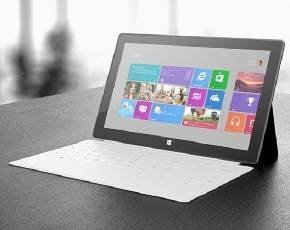 Microsoft is showing off its upgrade to its latest operating system at its developer's conference the back-end of this week but for many customers the prospect of enjoying the latest software is still a long way off.
The channel has already sounded warnings about the consequences of delaying a migration off XP and more of those words of caution are being shared with customers who face the prospect of losing support and dealing with increasing security threats around an aging software platform.
"At this stage, the problem is one of urgent budgeting pressures: businesses will need to assess the extent to which they'll be affected and what money will need to be diverted to pay for the replacement software – and supporting hardware. However, over the next 10 months, the problem will develop from one of budgets to one of immediate security threats and potentially business crippling exposure to malware and viruses," said Robert Rutherford, managing director of QuoStar Solutions.
"The looming upgrade issue is one that every business needs to be aware of. This topic has typically been swept under the carpet as an unwelcome back-office expense, but time has now elevated it to the status of 'business critical'. There are thousands of companies in the UK that are unknowingly steaming towards this iceberg and by the time the dangers have presented themselves, it will most likely be too late to prevent any damage. This is not scare-mongering, these threats are real," he added.
Although a lot of the focus has been on the end of support for XP Rutherford said there were a number of applications that the channel needed to talk to customers about including Office 2003, Exchange 2003, SBS 2003 and SharePoint Portal Server 2003.