Customer appetite for IT leasing continues to rise
Figures covering the last financial year indicate that more customers are turning to leasing to get their hands on the latest technology
The number of firms using IT leasing as a way of getting their hands on the latest technology has risen by 13% in the last year as the chance to get funds from the banks continues to be a struggle.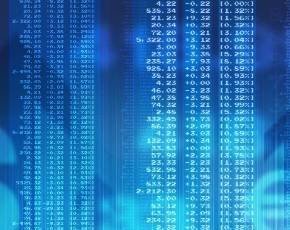 Figures from the Finance Leasing Association for the year ending April showed a 13% increase to £1.384bn, which comes on the back of a 15% increase in 2012, as more firms look to gain a competitive advantage from IT.
The need to exploit technology to cut costs has been replaced by a desire to harness IT to drive growth and get a lead over rivals and in the face of ongoing indifference from most banks customers are turning to leasing in greater numbers.
"IT leasing is continuing to grow apace, as more and more vendors are seeing asset finance as an ideal way to secure sales which would otherwise stall given the continued reluctance of banks to lend, and businesses become increasingly comfortable with the concept," said Syscap chief executive Philip White.
"Many companies that put investment plans on hold during the recession are now desperately in need of new equipment and upgrades or risk losing their competitive edge," he added.
White said that leasing provided other benefits including making payments more predictable and giving the customer the chance to make long term plans in the knowledge of their payment plans.