Migration concerns still cloud Windows 8 upgrade
Microsoft might just be days away from taking the wraps off a preview of Windows 8,1 but migration from XP is still a worry for many
With just a few days to go before Microsoft hands developers a chance to play with Windows 8.1 there are still plenty of questions that remained unanswered over the latest OS.
There have been plenty of warnings from Microsoft about the forthcoming expiry of support for XP and the need to make a move but with it also acknowledging the need for a Windows 8 update because of user feedback there are some in the channel still not sure that the case for transition has yet been made convincingly.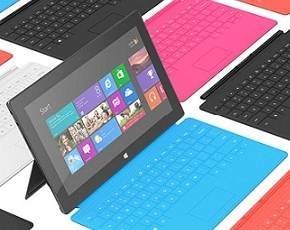 From a consumer perspective a lot of attention was given to details like bringing back the Start button but for business users there are still worries about migration and application support with a demand for more clarity around the licensing options.
Windows 8.1 might well be the first version of this new Operating System that corporate organisations are willing to seriously consider. This is coming at a time when Windows XP support expires in less than a year even though it is still the second biggest OS by market share," said Sumir Karayi, CEO of 1E.
"Businesses need to consider that many new applications will not run on XP; additionally most large enterprises are unaware of all the software applications they already have, let alone how many are actually being used and, critically, how many licenses they should pay for during a migration process. The licensing issues surrounding software applications are complicated. There is little consistency in the agreements and businesses are often left paying for far more than they actually require," he warned

"The message is loud and clear. Organisations know they need to move away from XP, and soon. Choosing the OS to deploy is one thing, getting it migrated is another, additionally there needs further consideration around software license optimisation during the OS upgrade process," he added.