Icahn makes another attempt to derail Dell private plans
Billionaire investor Carl Icahn has made a third attempt to block Michael Dell's plans to take over the firm he founded
The battle to take control of the future of Dell continues to rumble on with billionaire investor Carl Icahn making another bid to wrestle the vendor away from founder Michael Dell.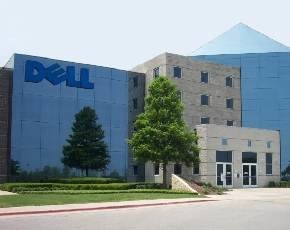 The fight for Dell is a two-way contest between Michael Dell and Carl Icahn and it seemed that with the firm's board giving their official backing to the founder's bid the destiny of the PC maker was going to be in private hands.
But Icahn stepped up the pressure offering to pay $14 a share if the shareholders would help him vote down the Michael Dell $24.4bn proposal.
This is the third time that Icahn has come to the table with a bid and like the others this is likely to get short-shift from the Dell board which have argued that his other proposals have lacked clarity over funding as well as future strategy.
But with the shareholder meeting looming on the 18 July and some of the large shareholders already uneasy about Michael Dell's plans to take the firm private the latest development will add to chances that the buyout could be derailed.
Icahn has written to shareholders outlining his beef with the other offer: "Our proposal allows those who believe, like us, that the $13.65 price being offered in the Michael Dell-Silver Lake going-private transaction significantly undervalues Dell to continue to hold Dell shares."
The response from the special committee at Dell overseeing the plans to go private process was dismissive of the latest twist of events.
"Mr. Icahn's concept is not, in its present state, a transaction that the Special Committee could endorse and execute – there is neither financing, nor any commitment from any party to participate, nor any remedy for the company and its shareholders if the transaction is not consummated. In addition, the concept does not adequately address the liquidity issues and other risks the Committee previously highlighted," it stated.
The fight for Dell