CBI backs Technology Strategy Board
The CBI has given its backing to the Technology Strategy Board warning the government against cutting funding for innovation
The CBI has urged the government not to make cuts to funding innovation making a public declaration of support for the Technology Strategy Board (TSB) as the Chancellor starts the hunt for billions of pounds of savings.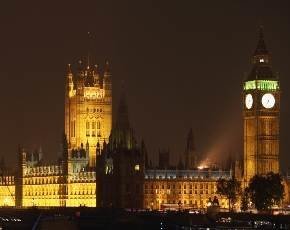 The technology sector is seen by many as one of the main areas that will drive growth and pull the country out of recession but with the government still looking for savings the worries are that some of the existing iniatives will be curtailed.
The CBI has called for continued or even extra funding for the TSB arguing that it is crucial to protect innovation in the UK and help protect the fragile growth that the economy is currently experiencing.
The TSB welcomed the support from the CBI and said that innovation was needed to keep the UK economy moving in the right direction.
"The CBI is a well respected organisation that is the voice of business in the UK – our key audience – and we welcome its announcement. What this statement really highlights is that the Technology Strategy Board has an essential role to play as one of the crucial tools protecting the mechanics of innovation in the UK," said David Bott, director of innovation programmes at TSB.
"We use our funding to help businesses prosper and grow so that they can compete in a fast-paced global marketplace. Increased support from government would mean that we can continue to keep the heart of innovation beating through even more of the best British businesses in the country today," he added.
---
Photo credit: David McCardle
Read more on Finance and Credit