Cisco revs lead generation prog to drive $1B in deals to partners
Cisco plans to drive $1 billion in midmarket lead value to partners in fiscal 2014. Find out how the company is generating the additional leads.
If you're a Cisco partner and followed the news coming out of the Cisco Partner Summit 2013 in Boston last week, you likely heard that the company is planning to funnel sales-qualified midmarket leads valued at $1bn to partners across the globe in fiscal year 2014 - twice the value it says it passed along to partners in FY 2013.
The number is certainly impressive. But will all partners benefit from it? How is Cisco managing to generate the additional lead value? And why is it increasing the lead value now?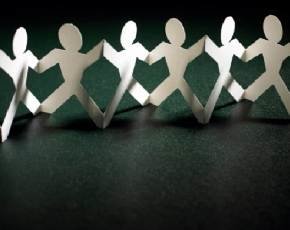 At last week's summit, we discussed the changes in the Cisco lead generation program with Sherri Liebo, vice president of global partner marketing. Liebo's team supports partner marketing strategy and messaging for the company's Worldwide Partner Organization, which is led by Bruce Klein, senior vice president. She explained that her role revolves around communicating to partners "how to make money with Cisco," as well as demand generation. According to Liebo, partners have two main marketing-related requests: They want help building awareness of Cisco's portfolio among potential customers, and they want help driving demand to customers.
To address the demand issue -- and help yield more sales from the midmarket as many companies in the tech industry face disappointing quarterly earnings reports - Cisco is turning to business intelligence and analytics. The company has been making changes in its internal data analytics processes to better uncover leads - tracking data from site visitors' presence on Cisco's website, as well as other sources. "We married that data with marketing programs targeted to those customers, and used our Regional Demand Centre to qualify leads and route them to partners through the new platform called the Sales Collaboration Platform," Liebo said.
The company has been testing these new processes in a pilot programme in the United States that Liebo said has been very successful, enabling the company to funnel leads to the right people more quickly than in the past. "[The pilot] has produced both a higher quality and a greater number of leads for our partners," she said.
Given the success of the pilot programme, Liebo said, Cisco has decided to roll out the new process throughout the US and worldwide, starting at the end of July. In doing so, it expects to discover and qualify enough high-quality leads to generate the promised $1bn in value that will be passed along to partners.
In addition to Cisco culling prospect data from its own sources, Liebo said she has been in talks with a Cisco distributor and is interested in marrying Cisco data about potential customers with analytics info the distributor has gathered about customers from its own business operations - to produce even better data about prospects and, therefore, more lead value.
One partner we spoke with said his company doesn't rely on Cisco for leads and so isn't pinning big hopes on the new program. Harry Zarek, president and CEO of Compugen Inc., a large IT solution provider based in Richmond Hill, Ontario, said, "If they are instituting a program, we will certainly look at it, but we are not waiting."
Another partner said that he hasn't seen a lot from Cisco in the form of qualified sales leads but is happy to hear that the vendor is stepping up its efforts. Rolf Versluis, chief technology officer for Cisco Gold partner Adcap Network Systems, a midsized reseller based in Alpharetta, Ga., said, "Cisco does a great job in sales and marketing, and they have an outstanding field sales team and pretty good marketing overall." But, he said, "As far as I can tell, the only leads we've gotten from Cisco over the years have been from the individual account managers working with us on specific things, and even that doesn't happen very often."
Versluis said that in the past, he periodically queried Cisco reps as to whether there were any leads available from the traffic to Cisco's website. But none came, he said. Now hearing that Cisco is planning to mine its business data to identify and qualify leads, Versluis is pleased. "I'm really looking forward to this programme," he said. "Because we invest heavily in our Cisco partnership, I am hoping that we'll get a fair amount of those leads."
Any partners that do benefit from the increased number and quality of leads shouldn't expect a similar doubling of lead value the following year. Once the lead generation process improvements have been rolled out across the globe in FY 2014, that particular greenfield opportunity will have been claimed.
The partners who will benefit most from the increased midmarket lead value will be "those who put action behind the leads and are able to deliver the value to the customer in the sales process," said Gartner Inc.'s Tiffani Bova, vice president and distinguished analyst. She said the leads will be focused initiatives targeting the midmarket and regions and markets that show results.
Cisco will be paying close attention to how the leads are treated, Bova said. "Cisco will be able to identify which partners are performing and vice versa - so if they are unable to convert those leads, then Cisco will do what is needed to get those leads taken care of, whether that is [to] find another partner or help the existing partner with whatever they may need," she said.
Bova also cautioned against partners becoming too dependent on leads from any vendor. "While I like lead distribution programs in general, [the changes to Cisco's lead generation program confirm] the fact that the indirect channel continues to struggle with creating their own leads and demand," she said. "The fact that the channel is not willing to invest in their own marketing resources and activities without the assistance of their vendor partners puts their growth at risk over the long run. If any of these programs change or were discontinued, how would they then find new customers and grow their business?"
---
Image credit: Creatas
A version of this story first appeared on SearchITChannel.com