Windows 8 yet to have enterprise impact
Consumer usage might be the majority of the usage of Windows 8 with signs that it is yet to penetrate the enterprise market
The consumer market might be driving the uptake of Windows 8 with the enterprise space yet to be penetrated in any depth by the latest Microsoft operating system.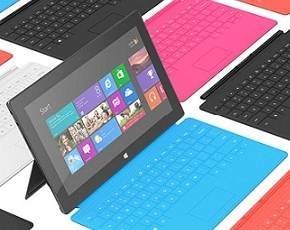 Despite Microsoft boasting of one hundred million licenses sold research from IT management specialist SysAid Technologies has indicated that according to its own benchmarks as April, six months after the launch of Windows 8 only 0.53% of enterprise computers were running the software.
That figure compares to 11.3% of enterprise PCs using Windows 7 on a similar timeframe after that software was released and indicates that of the 3.84% usage share of Windows 8 the majority of that is coming from the consumer market.
"While it is clear that Windows 7 was a highly anticipated release, businesses are not at all eager to adopt Windows 8. It will be interesting to see if the upcoming Windows 8.1 launch will be attractive enough to increase adoption among enterprises," said Israel Lifshitz, founder and chairman of SysAid.
There have been some negative user reactions to the latest operating system, leading to Microsoft taking steps to reintroduce some features from previous versions in an update, Windows 8.1, which will be made available later this year.